Quickly vacuum the dirt inside your ear into the machine's dirt tray!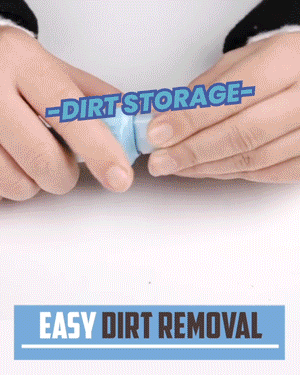 When it comes to cleaning our ears, we always have to be gentle and careful as it is a delicate part of our body. One wrong move and it can damage your ear or hearing.
That is why we are happy to offer you a product that is super safe, painless, and gentle to our ears. Electric Vacuum Ear Wax Remover has a
GENTLE VIBRATION
and
STRONG SUCTION
that draws dirt and moisture particles from your ears while providing a
GENTLE MASSAGE
to your ears for
RELAXING CLEANING
.
HOW TO USE:
Just press the button, then need to insert carefully and gently into your ear canal, the ear cleaner will vibrate and inhalation the earwax into the vacuum. Effectively remove ear wax, give your ear a better massage.
FEATURES:
Safe and Simple to Use

Painless and Super Effective

Removes Wax Without Injury

Vibrates and Vacuums at the Same Time

Durable, Lightweight, and Long-Lasting

Healthy, Portable, and Convenient

Usable By Both Adults and Kids

100% High-Quality Material